FREETOWN, Sierra Leone – "When I became pregnant in December 2016, I never attended a health clinic," said 19-year-old Katimu Kanneh. "I drank traditional medicines supplied to me by traditional birth attendants in the community." 
Ms. Kanneh's labour was difficult, and without adequate care, her baby was stillborn. And her pain didn't end there. "It was only after the delivery that I started leaking urine, and my life hasn't been the same since," she said.
The traumatic delivery left her with obstetric fistula – a hole between the birth canal and bladder or rectum resulting from prolonged, obstructed labour in the absence of timely medical treatment. Often, this serious injury leaves women incontinent, unable to control their urine, faeces or both.
"Some people in the community have associated my condition with witchcraft," said Ms. Kanneh. Ostracized by her community and her husband, she left her home in the Kailahun District's Malema chiefdom to seek treatment. 
"For the last four months, my family have been unaware of my whereabouts," she said.
More than physical pain
According to UNFPA, an estimated 2 million women in Sub-Saharan Africa, the Arab States, and Latin America and the Caribbean regions live with fistula, with approximately 50,000 to 100,000 new cases every year. The obstructed labour that leads to the condition can cause severe disability or even death; in Sierra Leone, more than 3,000 women die each year as a direct result of obstetric complications.
Among women who live with fistula, Ms. Kanneh's story of ostracism is an all too common one. 
"The effects are much more than the physical pain," said Aminata Jalloh, an obstetric fistula supervisor at Aberdeen Women's Centre in Freetown. "The condition often leaves them rejected by their husbands, stigmatized by their families, and alienated by their communities." The discrimination often drives women from their homes and puts their livelihoods in jeopardy.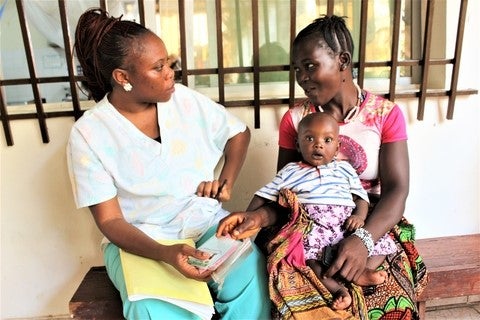 Aminata Jalloh, obstetric fistula supervisor at the Aberdeen Women's Centre © UNFPA Sierra Leone 2018/Salim Kamara
Entirely preventable with emergency obstetric care that enables women to deliver by Caesarean section, fistula is also treatable. With funding from UNFPA, the Aberdeen Women's Centre runs a two-week fistula camp providing free surgery and post-operative care to patients from all districts of Sierra Leone. 
But the same stigmatization that isolates fistula survivors within their communities can keep them from seeking treatment. 
"It's quite challenging getting patients to come for screening because of the stigma surrounding fistula," said Alie Kamara, fistula programme officer at the Aberdeen Women's Centre. "Many of them are not confident to leave their homes to get screened." 
To overcome the stigma and get women and girls the treatment they need, Haikal, a non-governmental organization and UNFPA partner, has mobilized previous fistula repair patients to serve as 'fistula champions' – living testimonies of what treatment can accomplish. The champions help identify women and girls living with fistula, encourage them to get screened, and refer them for treatment. 
Mending bodies and lives
In 2018, UNFPA plans to support the Aberdeen Women's Centre to perform 175 surgeries. Ms. Kanneh, referred by Haikal, was one of 56 women and girls living with obstetric fistula who recently attended the camp. 
Before her healing could begin, though, she was in for yet more pain and shock: the screening revealed further damage sustained during her delivery.
"The doctors said I can no longer have babies because my uterus was removed without me knowing," Ms. Kanneh said. To help her cope with the anguish, the Centre provided psychosocial counselling.
It is not uncommon for the screening done prior to fistula treatment to identify other pelvic, uterine or vaginal conditions. "When a client is screened for fistula, and you see how the condition has damaged their birth canal or bladder, you want to ensure you do your utmost to help them regain their dignity," said Ms. Jalloh.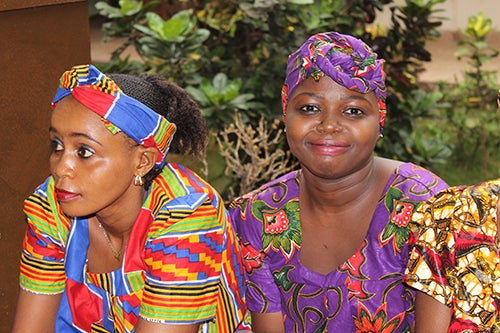 Katimu Kanneh (right) at the Aberdeen Women's Centre in Freetown © UNFPA Sierra Leone 2018/Angelique Reid
"When I think of 19-year-old Katimu who can no longer give birth, it makes me realize I have an important role to play in helping these women recover, so they can truly live their lives," she added.
Treatment at the fistula camp does not end with the surgeries and post-operative medical care. As in Ms. Kanneh's case, fistula survivors can benefit from counselling to help them cope with their condition and its impact on their bodies and their lives. Haikal also provides them with wellness kits containing clothing, medicines and hygiene supplies, and – to help them reestablish their lives and reintegrate into their communities – offers technical and vocational training as well as small grants to fund start-up enterprises.
"I can't wait to go home to reunite with my family and restart my life," said Ms. Kanneh.